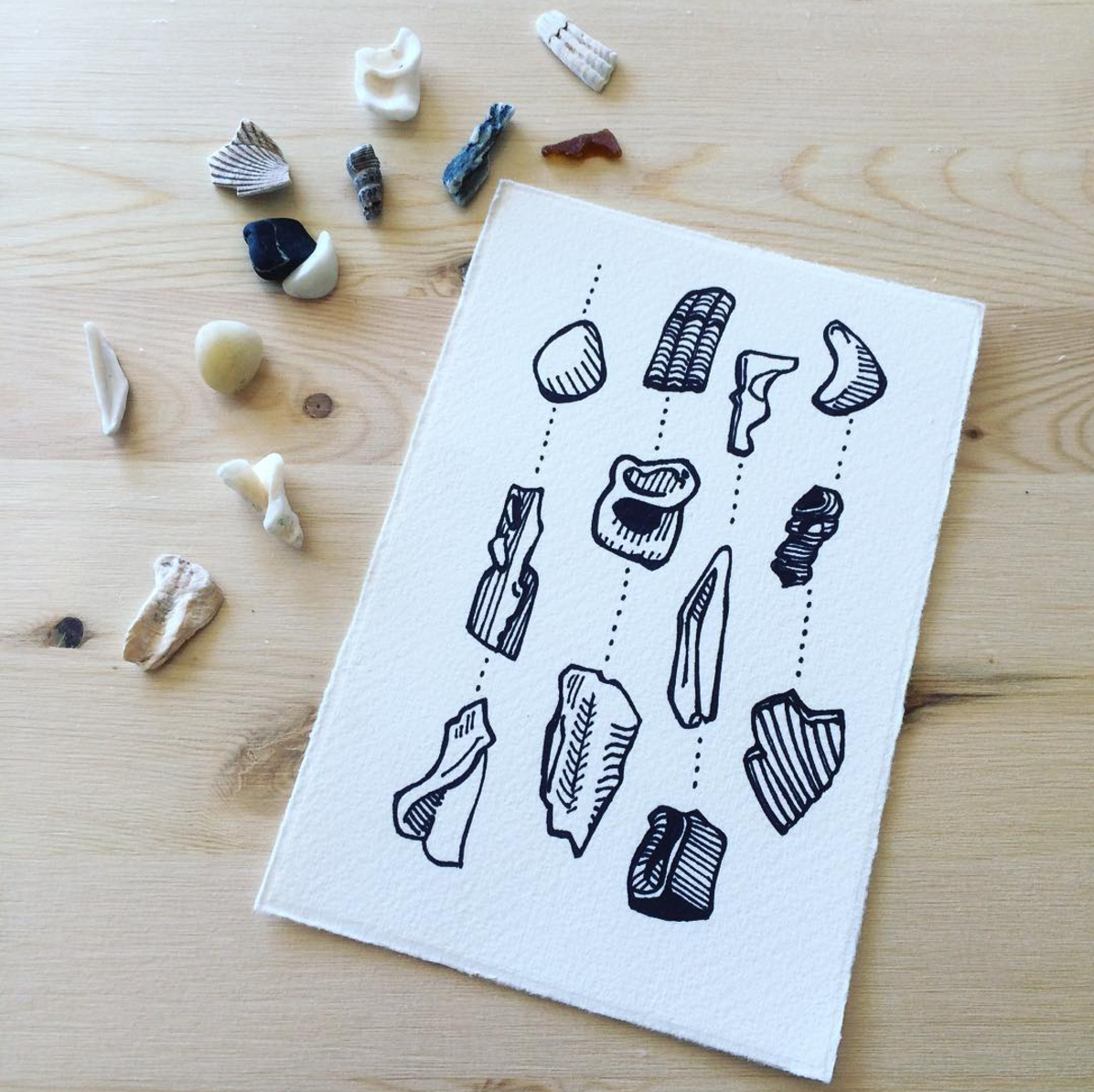 Rock Portraits grew from a daily sketching project that Amy assigned herself to begin each day while enjoying a cup of tea. She started the series on July 7th, 2014, at 9 am and continued during weekdays for almost two years. From this commitment, a body of work emerged; only a selection appears in this show.
Amy distills ordinary objects, from barnacles to pebbles, into geometrical forms. She reduces a shell or a rock to a set of conventions. In larger works, the conventions repeat in rhythmic patterns. A drawing of a shard of sea glass becomes an array of interlocking trapezoids; a snail shell reduces to a coil mirrored rows. Ivy leaves show themselves as patterns of light and dark that crease and fold like origami. This practice echoes that of the arts and crafts artists such as William Morris who identify and repeat the formal structure of natural objects in wallpapers and other graphic work.
Amy's illustration and graphic design clients includes the New York Short Film Festival, Nordstrom, San Fermo, and Zulily, among others. Amy's art has appeared at Velouria Boutique and Gallery and True Love Art Gallery. Selections of the Morning Sketching project are available as greeting cards and art prints through a collaboration with artist Emily Clarke of Black Ink Press.
Want to see more? If you like these pieces and want to take one home, let us know – home@thevestibule.org – and we will put you in touch, or you can reach Amy directly at amymhuber.com and Instagram: ahubermarie